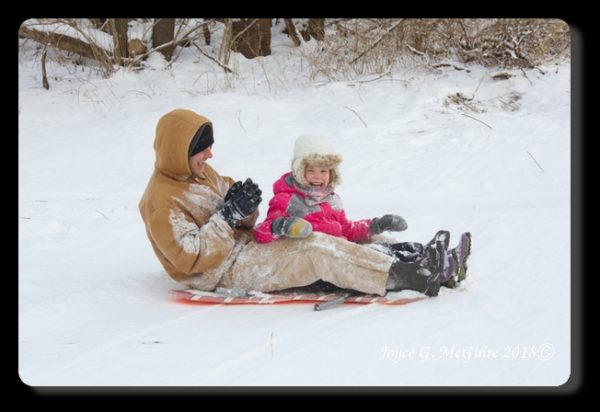 I went sledding yesterday.  We had very much fun. Mark and I went sledding and we were seeing who went the furthest.  I am pretty sure Audrey won.  It is hard to tell who won because sometimes you turn.  Adrian was very close to first.
The best part was when we started spinning.  We hit a bump and started spinning.  It was very fun.
We probably won't go sledding again until after Mark goes to school.  I am glad we could go twice with him this holiday.