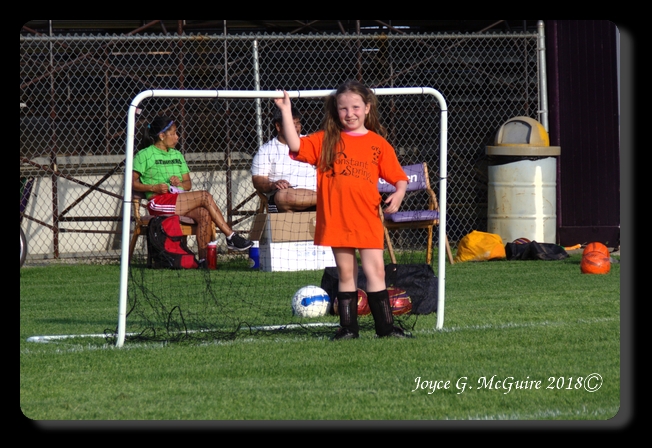 I am in orange because I was a substitute for the other team. Actually, it is pretty hard because my team is good and I am used to being on their team. It was fun playing with another team though.
I do not know what team won this week. I did not keep track, sometimes I do.  It was very hot this week.  It made playing a lot harder.
I like being the goalie, but I prefer to be on the field.  I like trying different positions though.
I hope that we do not get rained out of my next game!