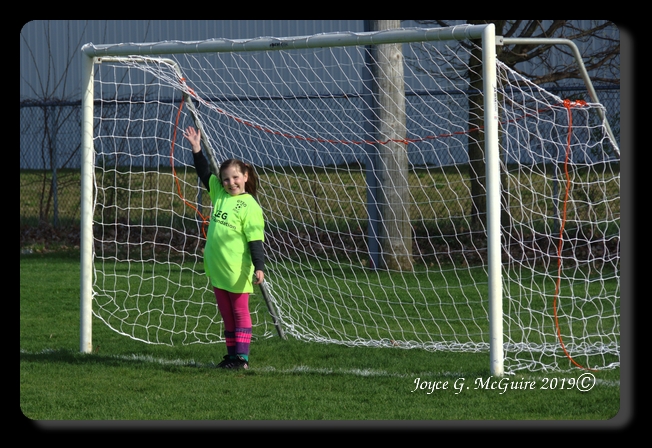 My first soccer game was last night. I started off by playing goalie. I did perfect! The ball never came across the line. Because everyone was on the other team's side most of the time. When it did come to my side, it never got close to my box.
My coaches are Bob Larry (Audrey) and Jo (Andrea). When Audrey asked her name, the girls named her Bob and she responded "yeah, sure". Then she said Andrea was "Jo". So that is their names.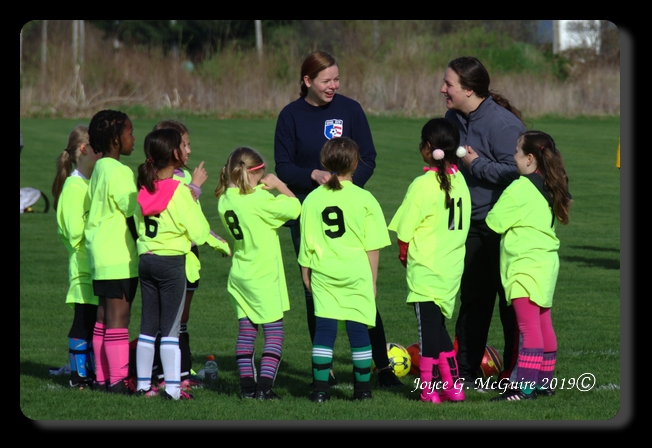 My team is called "Bob Larry and the Jet Sour Apples". The sponsor is "Jeg" and we thought it sounded like "jet", and we all have bright yellow shirts, like sour apples!
I also played defender. I learned how to stay in my position last year. The other girls will learn this year, hopefully. I had one really good save, I kicked the ball HARD!
We won 5-0. If you want to come to any of my games, here is my schedule.
Date
Time
Field
30 April Game
5:30
6
7 May Game
6:30
5
14 May Game
5:30
5
21 May Game
5:30
5
28 May Game
6:30
6
4 June Game
Tournament time TBA
P.S. Adrian plays on Thursdays.
Date
Time
Field
25 April Game
5:30
7
2 May Game
6:30
7
9 May Game
5:30
7
16 May Game
6:30
7
23 May Game
5:30
7
30 May Game
6:30
7
6 June
Tournament time TBA