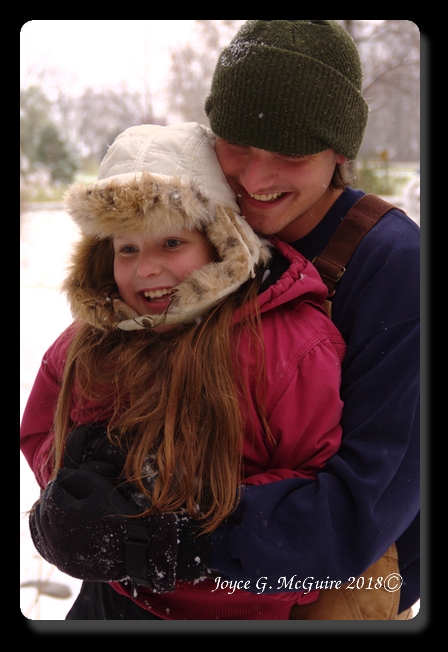 Yesterday and today we had lots of fun in the snow.
Yesterday we made a snowman and had a snowball fight with Mark, it was fun.
Today we made a sledding hill and went sledding in the snow. It was good packing snow. I hope we can play in the snow some more.