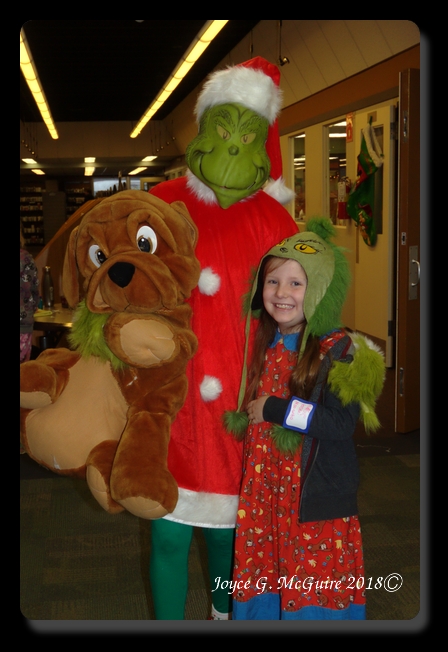 Yesterday at the library they had a Grinch Party. We went to Whoville and I learned my name would be "Augie Kaska, Moo-who." We took silly pictures in front of a blue sheet.
We met the Grinch.  We also got to try some music instruments.  My favorite was the violin. Mommy liked the cello.
When we left, we got some ice cream!  Then we came home and had lunch because I was kind of hungry.