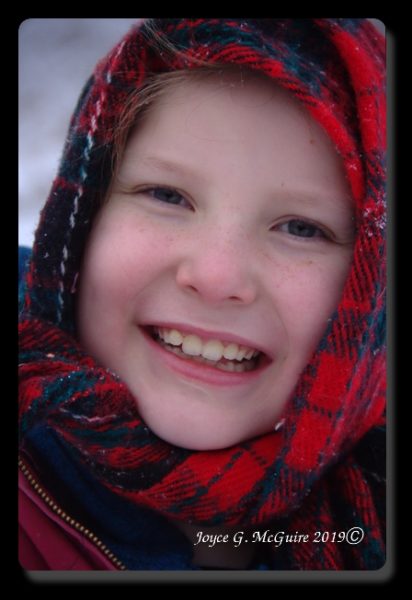 We do not have very much snow. I really wanted to go sledding. I asked Momma if we could go sledding. She said "maybe". She told Adrian to pull me around the yard in the sled. He pulled me really fast and it was fun!
Then Momma took us to the park!  We went sledding. It worked.  It worked very well. It was a lot of fun!
There was not much snow left when we left to go home 🙂  But I left a snow angel for someone to find on their walk.